Art Expression
Using Art for Healing
Use Art Expression to Help Yourself Heal
Whether you are a natural-born artist or not, you can use Healing Through Art as a creative channel for your own healing and catharsis. In these private and group sessions, Liz guides people through the use of color, texture and ultimate freedom to unleash the creative that lives inside all of us. 
You don't need any special skills or fancy tools. The art media that she uses are simple, inexpensive options for beginners. If you already have art supplies at home that you would prefer to use, be sure to mention that in your free discovery call with Liz. 
The sessions require a small canvas, basic paint brushes, a simple watercolor set and of course, a cup of water. Click HERE to be redirected to the introductory kit we recommend to get started with your Healing Through Art workshop. 
You can also use acrylic paints like these, or other mixed media, depending on your level of experience. For the journeys shared on this website, Liz encouraged people to use 8×10 canvases.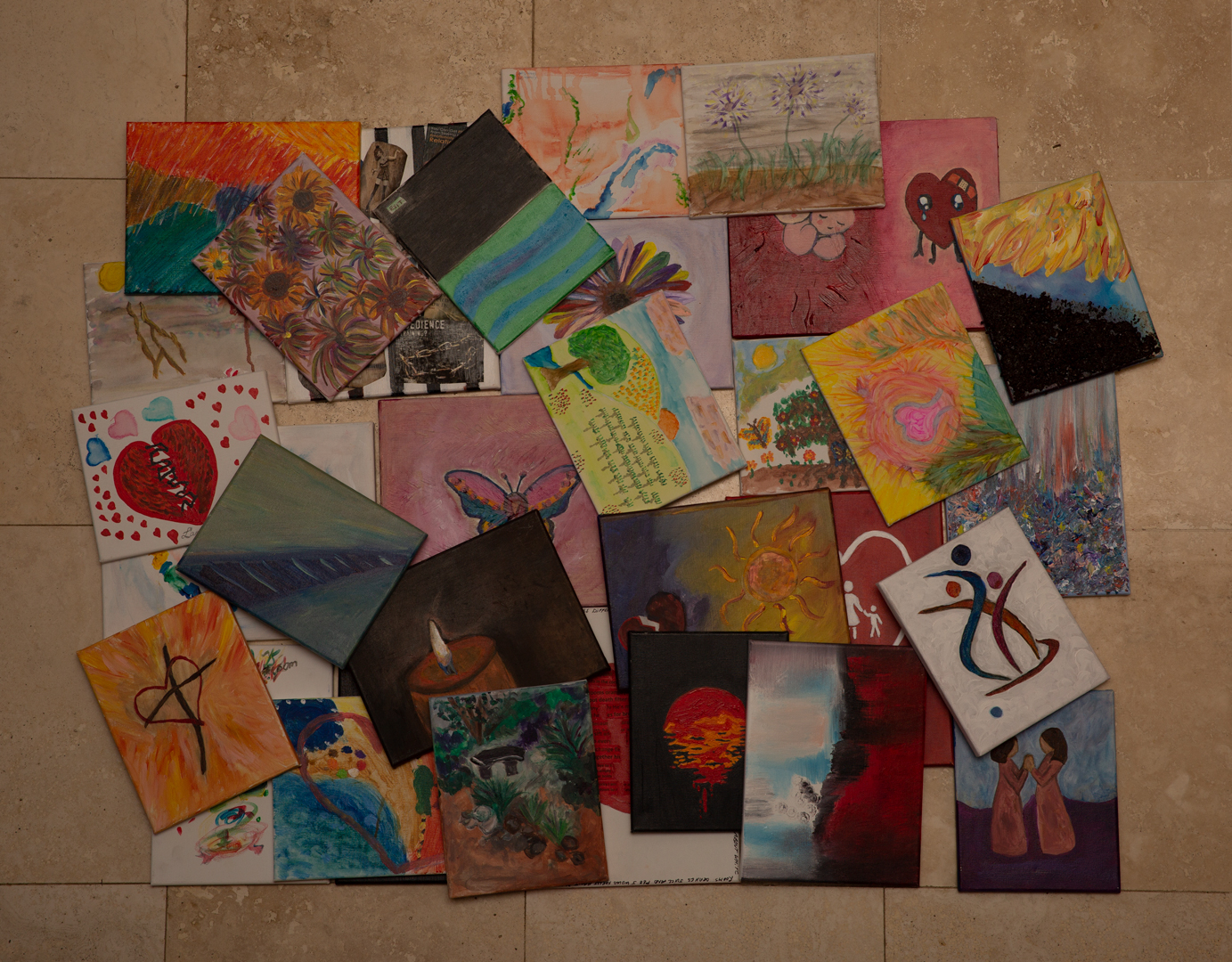 The Susan L. Burgert M.D. Gynecologic Oncology Survivorship Program
Finding Hidden Courage was inspired by my niece, Susan, that started a Survivorship program for women facing 'below the belt' cancers.  She passed December 2018 after a valiant 4 ½ year fight from cancer.   I dedicate Finding Hidden Courage to her.  She continues to live on through her love of life, courage, and her humility. 
She dedicated her life to empowering gynecologic cancer survivors, raising funds to support research efforts, and increasing awareness about 'below the belt' cancers.  A portion of funds raised by Finding Hidden Courage, whether through book sales, donations, or other methods, will be donated to:
The Susan L. Burgert M.D. Gynecologic Oncology Survivorship Program.  
For those interested in contributing directly to The Susan Burgert Survivorship Fund, please visit the program website's Charitable Giving section. Whether you prefer to donate online, via phone or in the mail, please make sure you specify that you would like the donation to go towards Susan Burgert's Survivorship Fund.