About the Founder of Finding Hidden Courage
"I experienced the loss of two husbands, my niece that was like a daughter to me, miscarriages as well as many dogs and cat souls.  My life lost its luster.  Each event hit me deeply and I felt I was in the darkest place in my life.  Through the numbness and pain, I began to look for meaning.  From this darkness, I began to transform.  Through small moments everything became new."  – Liz Jamieson-Dunne
To heal her own heartache, Liz entered what she calls the dark night of the soul (St. John of the Cross). "The devastation one feels when going through the grieving process is like nothing you can explain.  It is as if you can feel the darkness peeling out to be replaced by light."  Her experiences inspired her to pursue education in becoming a Master Practitioner in Neuro Linguistic Programming (NLP) and a Licensed Practitioner with the Centers for Spiritual Living.  She felt called to a new life of service to others who are entering their own dark night experiences.
Previously she came from a successful career in marketing, management, and business development and after personally going through so many losses she wanted to give back in a way that she felt called to do.   
She founded Finding Hidden Courage as a supportive space for those enduring the pain and suffering of human experience so they will know that they are not alone.  She has aligned her heart and soul into creating a legacy of love, honesty, empowerment, inspiration, and grace to those beings who will inevitably follow behind her, also wanting to experience being human.   
Today Liz is a Spiritual & Life Coach helping people move from loss, confusion & despair to wholeness and freedom, focusing on living a life on purpose.
The first project created by the Finding Hidden Courage community will be a book which compiles the video interviews with expressive artwork.  These 12 stories including the art expression were a result of workshops and personal coaching processes.  The book is currently a best-seller on Amazon as of March 2022.
To contact Liz and her team regarding private coaching, speaking engagements, upcoming on-line workshops, upcoming retreats or to be contacted regarding sharing your story of courage, please contact us below: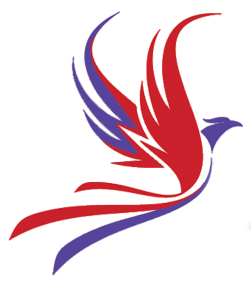 The Susan L. Burgert M.D. Gynecologic Oncology Survivorship Program
Finding Hidden Courage was inspired by my niece, Susan, that started a Survivorship program for women facing 'below the belt' cancers.  She passed December 2018 after a valiant 4 ½ year fight from cancer.   I dedicate Finding Hidden Courage to her.  She continues to live on through her love of life, courage, and her humility. 
She dedicated her life to empowering gynecologic cancer survivors, raising funds to support research efforts, and increasing awareness about 'below the belt' cancers.  A portion of funds raised by Finding Hidden Courage, whether through book sales, donations, or other methods, will be donated to:
The Susan L. Burgert M.D. Gynecologic Oncology Survivorship Program.  
For those interested in contributing directly to The Susan Burgert Survivorship Fund, please visit the program website's Charitable Giving section. Whether you prefer to donate online, via phone or in the mail, please make sure you specify that you would like the donation to go towards Susan Burgert's Survivorship Fund.