The information shared on this website is not intended or implied to be a substitute for professional medical advice, diagnosis, or treatment. All content, including text, graphics, images, and information, contained on or available through this website is for general information purposes only. Finding Hidden Courage or the Representatives thereof make no representation and assume no responsibility for the accuracy of information on or available through this website, and such information is subject to change without notice. You are encouraged to perform additional research regarding any information contained on available through this website with other sources, and consult with your physician or other professionals as needed.
The information provided through this website should not be used for diagnosing or treating a health problem or disease. It is not a substitute for professional care. If you have or suspect you may have a medical or psychological condition, you should consult your appropriate health care provider. Never disregard professional medical advice or delay seeking care because of something you read on this website.
Finding Hidden Courage does not recommend, endorse or make any representation about the efficacy, appropriateness or suitability of any specific products, procedures, treatments, services, opinions, health care providers or other information that may be contained on or available through this website. Finding Hidden Courage is not responsible for any content from any third-party resources that may be accessed through or linked to our website.
FINDING HIDDEN COURAGE IS NOT RESPONSIBLE NOR LIABLE FOR ANY ADVICE, COURSE OF TREATMENT, DIAGNOSIS OR ANY OTHER INFORMATION, SERVICES OR PRODUCTS THAT YOU OBTAIN THROUGH THIS WEBSITE.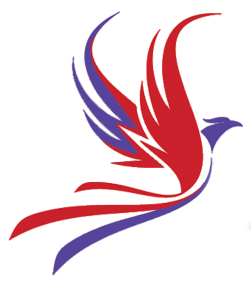 If you are in need of immediate medical assistance, please call 9-1-1 or the appropriate emergency number in your country. 
The National Suicide Prevention Lifeline is a national network of local crisis centers that provides free and confidential emotional support to people in suicidal crisis or emotional distress 24 hours a day, 7 days a week. They have phone and chat services available as well as options for the hearing impaired. 
The Susan L. Burgert M.D. Gynecologic Oncology Survivorship Program
Finding Hidden Courage was inspired by my niece, Susan, that started a Survivorship program for women facing 'below the belt' cancers.  She passed December 2018 after a valiant 4 ½ year fight from cancer.   I dedicate Finding Hidden Courage to her.  She continues to live on through her love of life, courage, and her humility. 
She dedicated her life to empowering gynecologic cancer survivors, raising funds to support research efforts, and increasing awareness about 'below the belt' cancers.  A portion of funds raised by Finding Hidden Courage, whether through book sales, donations, or other methods, will be donated to:
The Susan L. Burgert M.D. Gynecologic Oncology Survivorship Program.  
For those interested in contributing directly to The Susan Burgert Survivorship Fund, please visit the program website's Charitable Giving section. Whether you prefer to donate online, via phone or in the mail, please make sure you specify that you would like the donation to go towards Susan Burgert's Survivorship Fund.